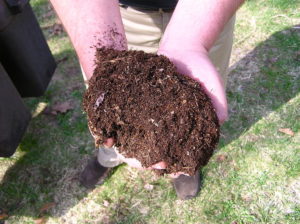 Compost is now available outside Town Hall. There is a limited supply and residents are limited to one 5-gallon bucket of material or equivalent size.
The compost is behind Hamilton Town Hall on the right side before the gate into the DPW yard.
The compost is available on a first-come, first-serve basis and DPW Director Tim Olson reminds residents to respect social distancing and wear masks.