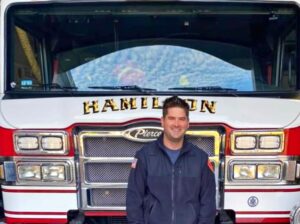 Justin Mullen is the newest addition to our full time staff.
He has worked on our Call/Volunteer force since May of 2014 and most recently was hired to fill a vacancy within the departments full time staff. He is a fully trained certified firefighter/EMT and was the best fit for the job. Justin is a highly motivated individual. When he decides to take on a challenge he never gives up until he has accomplished it.
We are very fortunate to have him here with us.