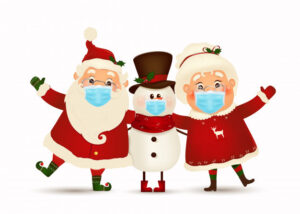 Please do your best to respect the safety and health of your family, friends and neighbors over these Holidays by limiting gatherings to members of your household, including yourself.
Why?
Most new infections of Covid-19 now are traceable to social gatherings in households.  If you invite new guests inside your household, you are risking infecting everyone in your home.  So, please try to celebrate the holidays safely.  If you do invite guests, you know the rules:  everyone must properly mask, distance, and wash hands, and no more than 10 people total in your home.
Thank you for cooperating and Happy Holidays from the Hamilton Board of Health.